SmartSAVER
An initiative of The Omega Foundation, SmartSAVER seeks to strengthen lower-income Canadian families' ability to save for their children's post-secondary education using Registered Education Savings Plans (RESP) and the Canada Learning Bond (CLB).
Building on a successful three-year Toronto-based pilot project, SmartSAVER has launched a national initiative to increase the level of awareness and participation among lower-income families in the federal government's RESP program and the Canada Learning Bond. SmartSAVER includes the use of well-tested education tools, collaborative marketing through private, public and community partners and a new quick-start CLB online application, delivered in partnership with some of Canada's major banks and credit unions.
Since its pilot in 2010, SmartSAVER successfully motivated modest-income parents and guardians of over 50,000 children to start the process of opening an RESP and requesting their children's Canada Learning Bonds (CLBs) through secure, family-facing digital application sites (2015-2020).
Over the past 10 years, SmartSAVER has supported more than 80 community organizations, municipal, provincial, and federal governments collectively working to increase the national CLB participation rate. The growing CLB Champions network has increased the national participation rate from 19% in 2010 to over 40% today, adding over 1.7 million children to the roster of future students more likely to apply for, and attend, post secondary education.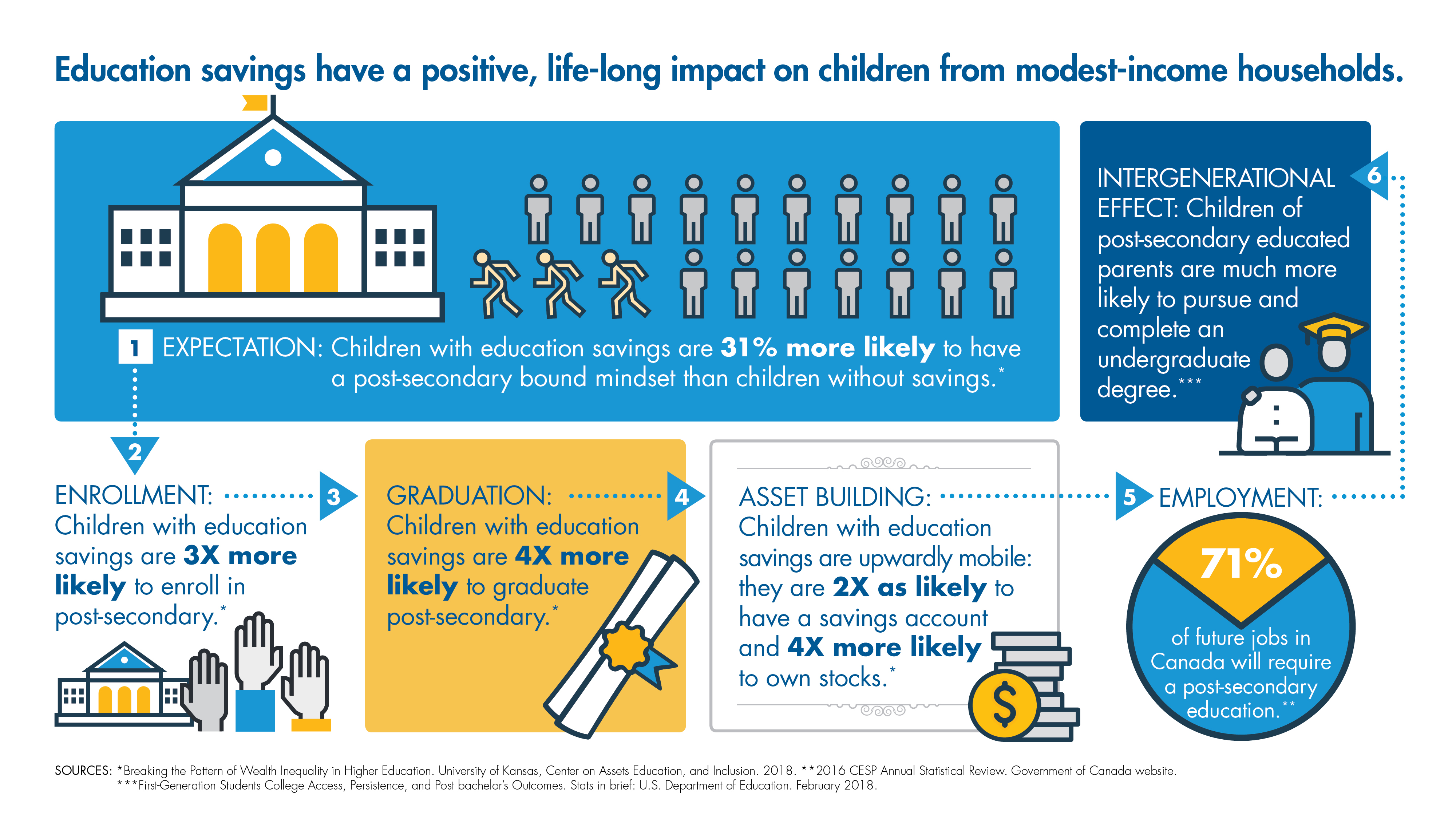 Funding partners include the Haynes Connell Foundation, the J.W. McConnell Family Foundation, the Lucie et André Chagnon Foundation and the George Cedric Metcalf Foundation. Financial institution partners include BMO Bank of Montreal, CIBC, Meridian Credit Union, RBC Royal Bank, Scotiabank, TD Bank Group and Vancity.